Buy Zeblaze GTR 3 Smart Watch for Android & iOS At Best Price In Bangladesh At techdenbd.com
Zeblaze GTR 3
Go Beyond Stylish
1.32" Hi-Res Color Display
Make / Receive Calls
24H Health Management
70+ Built-in Sports Modes
240+ Watch Faces
Up to 15 days Battery Life
DESIGN: Sleek, Seamless & Iconic
1.32" Hi-Res Color Display
26.3g Super-light Body
HEALTH
Easy Health Management
On-Wrist Skin Temperature, Wrist-based Heart Rate, Sp02 & Stress Monitoring, Sleep Score and Insights on Women Health and more






FITNESS
70+ Built-in Sports Modes
Running & walking, Cycling, Outdoor workouts, Indoor sports, Dance, Combat sports, Ball sports, Winter sports, Leisure sports, and more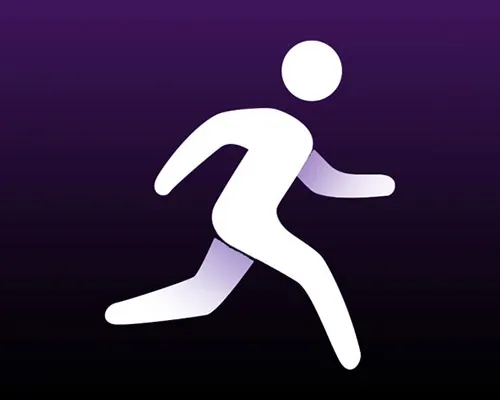 VOICE
Stay Connected
Make / Receive Calls
Voice Assistant
STYLE
240+ Watch Faces
Craft and wear your lifestyle on your wrist
POWER
Up to 15 days Battery Life
WATER RESISTANT: IP68
DESIGN
Fashion Meets Function
Zeblaze GTR 3 features a simple design with a streamlined metal frame. It offers high-end looks and functionality for your workouts and day-to-day tasks.
DESIGN
Sleek, Seamless, Iconic
Zeblaze GTR 3 features a simple design with a streamlined metal frame. It offers high-end looks and functiWith its slim, sleek watch body and soft, skin-friendly silicone strap, the Zeblaze GTR 3 is ready to help you think bigger about your style.onality for your workouts and day-to-day tasks.
DISPLAY
Enhanced Color and Clarity
Colorful, crisp, and crafted from elegant glass, the 1.32" display of the Zeblaze GTR 3 makes your data shine like never before.
1.32"
IPS Color Display
82.6%
Screen-to-body Ratio
360*360
Pixels
A New Day
A New Watch Face
Choose from 240+ watch faces with various themes, including technology, sports, machinery, and cartoons. Super watch faces and custom watch faces are also available, allowing you to select one that perfectly matches your taste and temperament.

Cloud watch face download
Stay connected to your world

Make / Receive Calls
A watch that keeps you truly connected. Step into a well-connected world with Zeblaze GTR 3 that enables you to manage your calls - take calls, dial from the recent call logs, access favorite contacts, and leave your phone in your pocket.

Voice Assistant
Zeblaze GTR 3 has a built-in voice assistant to easily control your phone and make your watch more than just a watch.
HEALTH
A watch that's watching out for you
Optimized OHR Fusion Technology
We took the algorithm that omits motion from the equation and made it better, 3 light detectors to pick up the light returning through your vessels - it's more than accurate. This is precision.
24-hour Monitoring of:

Wrist-based Heart Rate

On-Wrist Skin Temperature

SpO2 & Stress Monitoring


Sleep Quality Monitoring
The Zeblaze GTR 3 accurately monitors your sleep status, including deep sleep, light sleep, REM, and awake time, and interprets the characteristics to provide you with a sleep quality score and insights for improvement.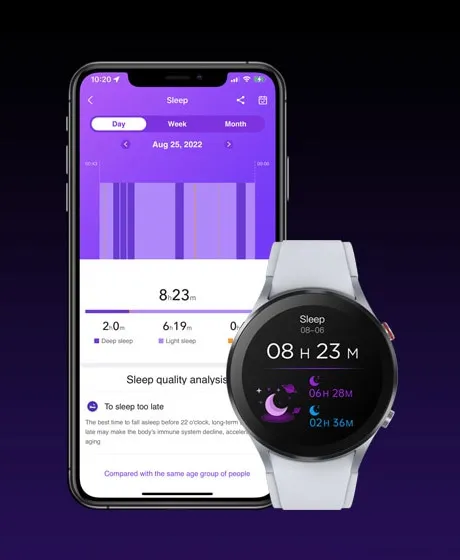 Breathing Exercise
Relieve physical and mental stress quickly by following the rhythms displayed and doing breathing exercises for 1-5 minutes.

Menstrual Cycle Tracking
Use the Zeblaze GTR 3 to record your current menstrual period, and it will provide predictions and reminders for upcoming menstrual fit fertile periods to help you plan.
Make the most of every workout
70+ Built-in Sports Modes
Walking, running, cycling, yoga, and more. Whichever activity makes you challenge yourself, you'll likely find a sports mode for it on the Zeblaze GTR 3.
WATER RESISTANCE
IP68
Zeblaze GTR 3 is based on IP68 waterproof rating standards, which can effectively prevent sweat or raindrops from splashing, meeting daily waterproof needs, and making you more at ease.
Hugely Powerful
No More Battery Anxiety
Got a trip coming up? Unplug yourself for up to 15 days. The watch packs a powerful battery into its super slim and light body so that you can pack something more fun than a charger into your case.
15 days
Typical Usage: 7 days
Heavy Usage: 280 mins
Continuous Voice Calling: 1.5 hours
Charging Time
MORE FEATURES
Commanding Control of the Everyday
Make daily life a breeze with a wide selection of helpful features, including sedentary reminders to help you keep active throughout the day.
Specification
Main Parameters
Product Name
Health & Fitness Smartwatch
Model Name
Zeblaze GTR 3
Color
Charcoal Black, Silver Grey
Connectivity
Bluetooth version: BLE 5.0
Smartphone Compatibility
Android 5.0 or iOS 9.0 and above
Technical Parameters
Display
Display type: IPS
Display size: 1.32 inch
Display resolution: 360*360 pixels
Touchscreen: YES
Battery
Battery capacity: 240 mAh
Battery type: Li-Pol
Typical usage modes, up to: 15 days
Heavy usage modes, up to: 7 days
Continuous Voice Calling: 280 mins
Charging time: 1.5 Hours
Sensors
On-Wrist Skin Temperature Sensor, Wrist Heart Rate Monitor, Pulse Ox Blood Oxygen Saturation Monitor, Proximity
Durability
Operation temperature min: -20°C
Operation temperature max: 45°C
Water resistance: IP68
Dimensions
Width: 44.5 mm
Height: 44.5 mm
Thickness: 12 mm
Weight
Total weight: 43.9 g
Weight without wristband: 26.3 g
Materials
Case material: Plastic bottom case+Zinc alloy bezel
Button material: Zinc alloy
Buckle material: Stainless steel
Wristbands
Material: Durable and comfortable silicone strap
Width: 20 mm
Compatible with standard 20 mm quick release watch bands
Wrist Circumference: 145-200 mm
In the Box
Smartwatch (including standard strap)
Charging Cable
Instruction manual

Tech Den is one of the best gadget shops in Bangladesh and offers Zeblaze GTR 3 Smart Watch at the best price which is very budget-friendly. Hope you are a smartwatch lover and now you are in the right place at Tech Den to buy your best choice. Place your Order and get cash on delivery or visit our display outlet to grab your best smartwatch directly. Follow us on Facebook for regular updates and Subscribe to our YouTube channel for reviews.
To Watch Zeblaze GTR 3 Smart Watch Review Video Please Subscribe Review Plaza YouTube channel.
Buy the Zeblaze GTR 3 Smart Watch and Enjoy the best quality smartwatch.
Thanks for happy shopping with Tech Den.