Buy Kospet Prime S Smart Watch for Android & iOS At Best Price In Bangladesh At Techdenbd.com
Kospet Prime S Smart Watch - SPECIFICATIONS
General

Model
Kospet Prime S
Released
2021
Status
Available
Design

Type
Round
Dimensions
58*54*16.7mm
Strap Size
Weight
69.5g
Waterproof
IP67 Waterproof
Display

Display Type
TFT IPS
Size
1.6inch
Resolution
400*400 pixels
Touch Screen
Yes
Special Features:
Dual Chip
Dual Mode
Dual Camera
Healthy Monitor
KOSPET PRIME S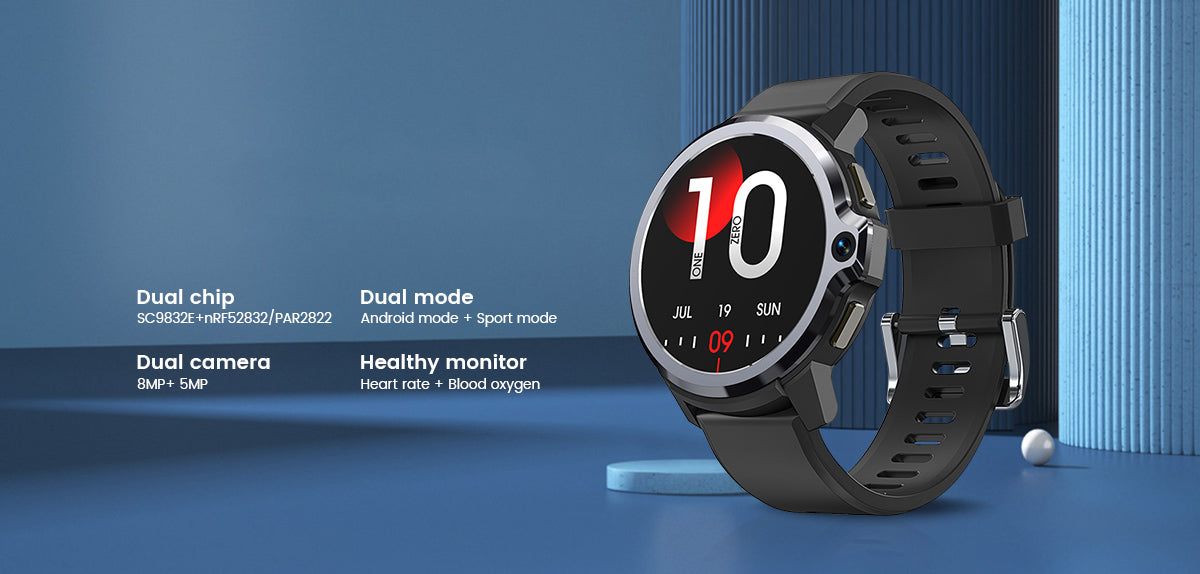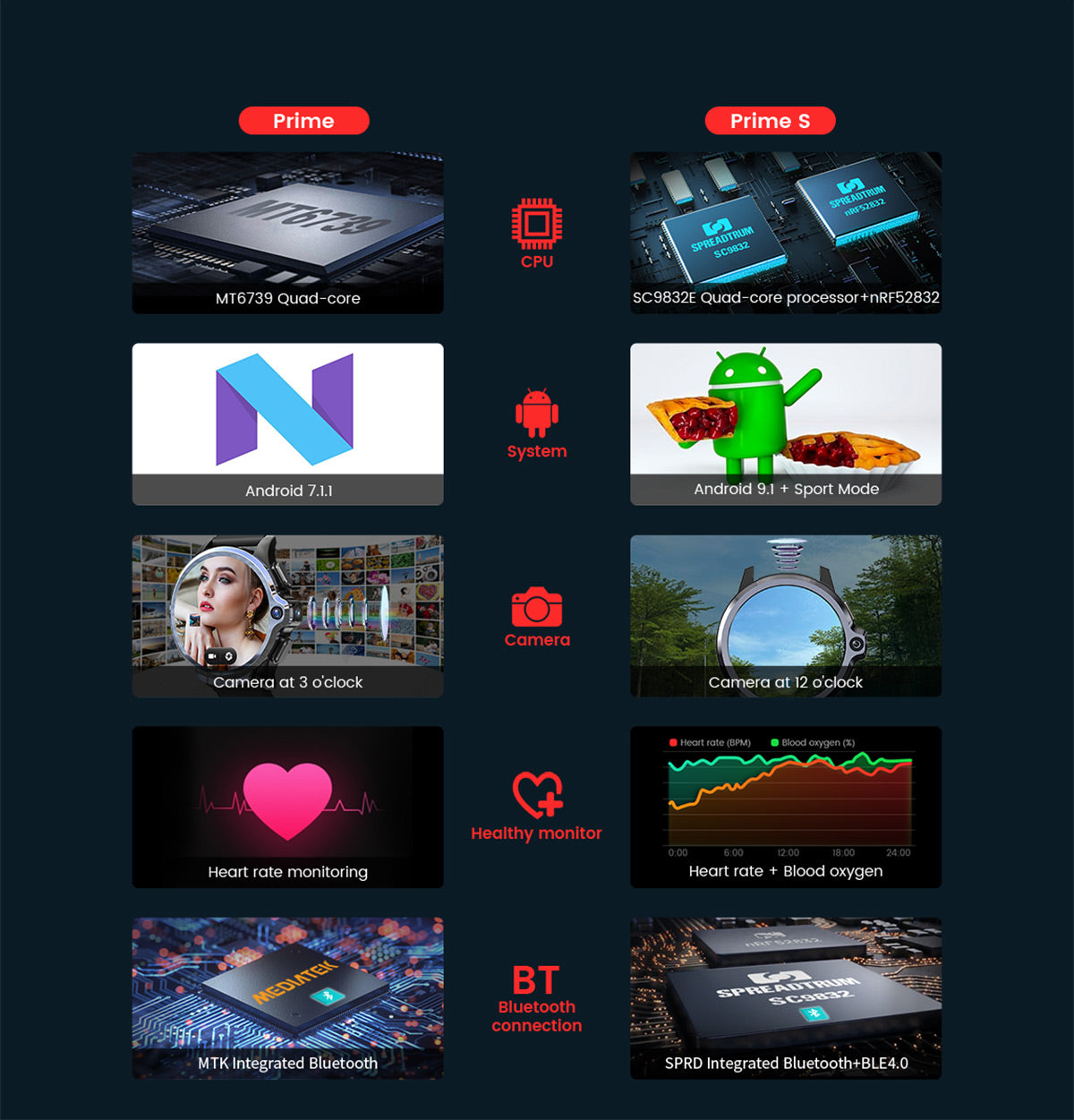 Five configuration upgrades of Prime S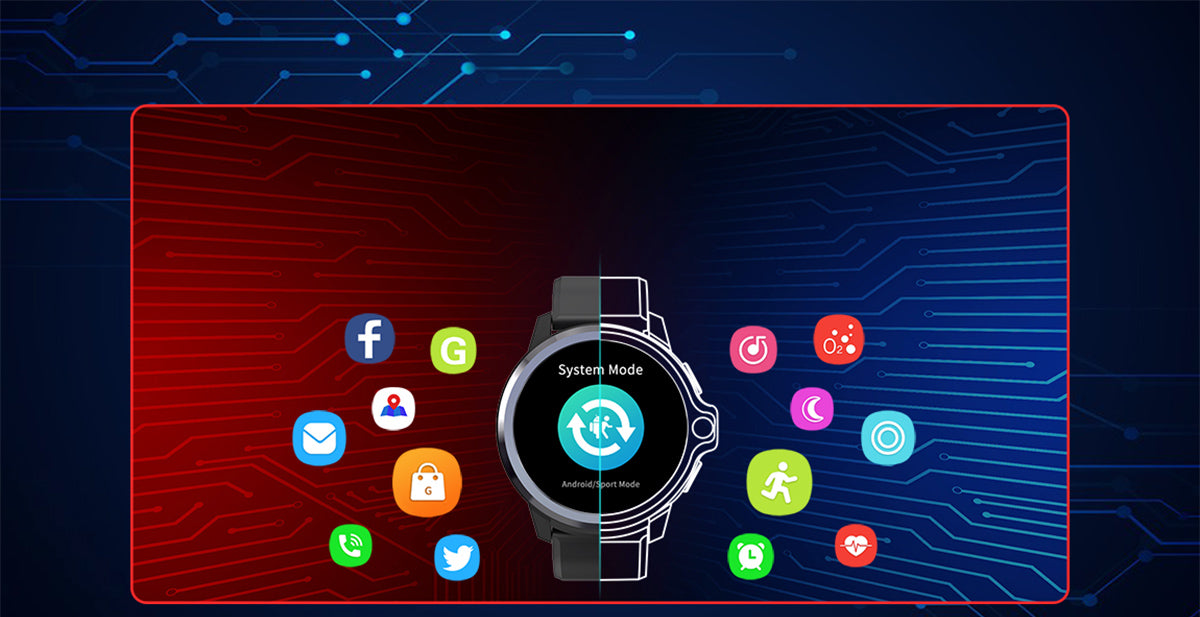 What can Prime S dual-chip smart watch do for you?
A watch that switches to a smartphone or sports watch at any time
Prime s has Android mode and Sport mode. If you wish to make calls, get on the Internet and multimedia applications by 4G, you can choose Android mode; If you only wish to use the exercise fitness function, you can Choose Sport mode, which will greatly increase the battery life of the watch.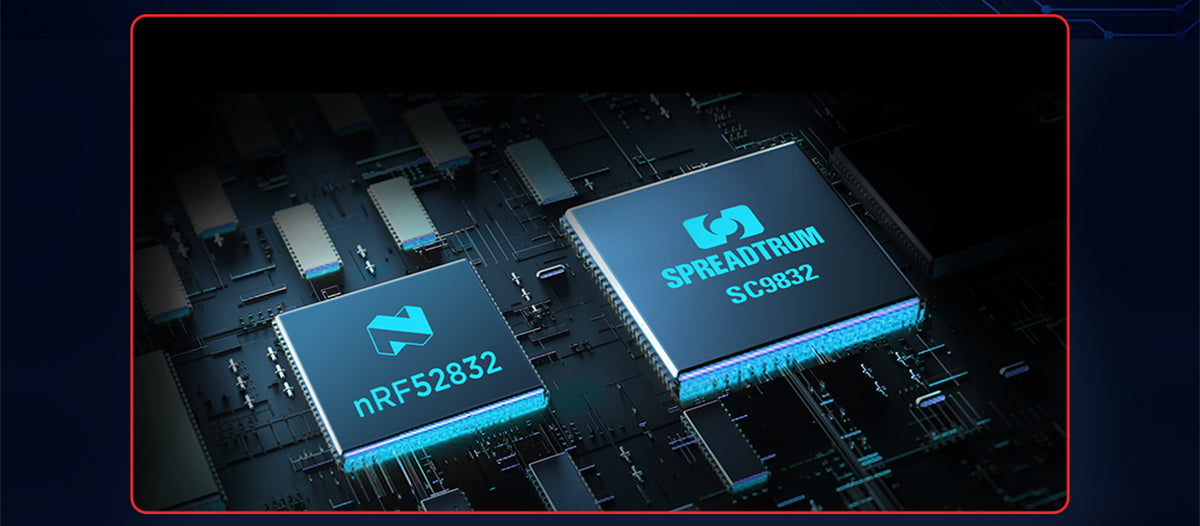 The "two brains"operate at the same time, doubling the efficiency
No matter in which mode, SC9832E quad-core processor is responsible for data operation and processing of hardware drivers, multimedia and third-party applications: NRF52832 low-power consumption Bluetooth chip is only responsible for Bluetooth connection and sports data acquisition: The "two brains' perform their own functions, and the watch runs more smoothly.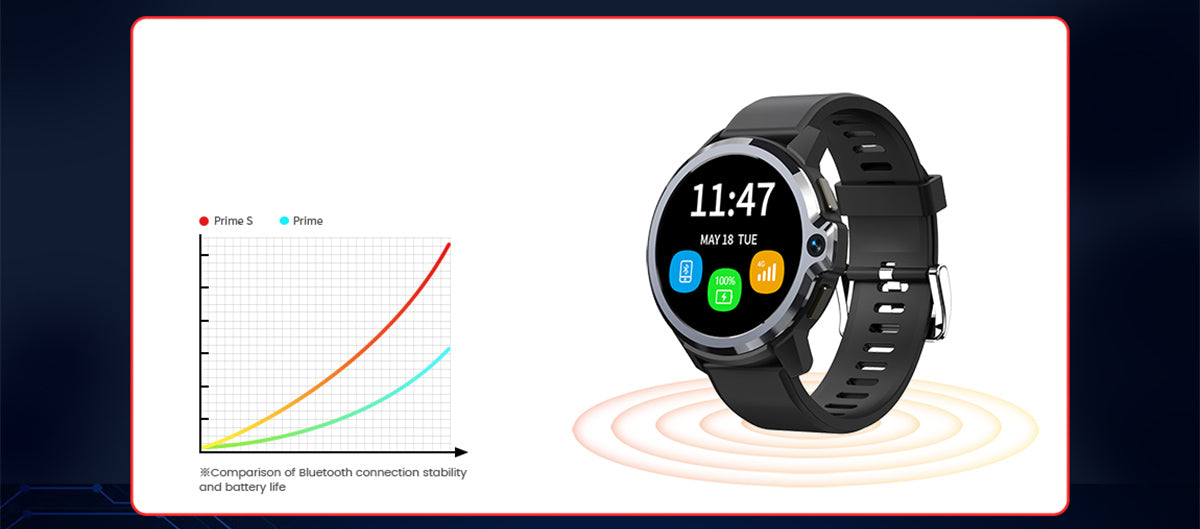 Dual-chip, lower-power consumption and more stable Bluetooth connection
NRF52832 adopts BLE4.0 Bluetooth protocol, and the chip is widely used in Bluetooth smart sports watches, with multiple advantages of low-power consumption and stable connection, greatly increasing the battery life of the watch.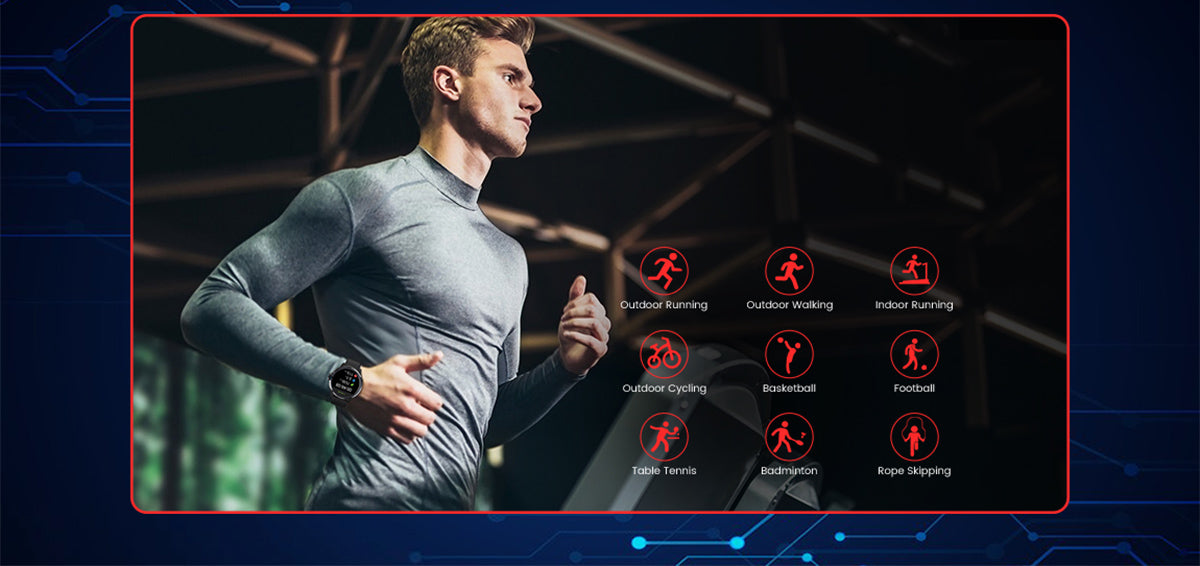 Dual-chip, more accurately capture your sports data
Professional sports data acquisition chip can detect more limb states of the user, which makes the watch more accurate in steps and distance data acquisition.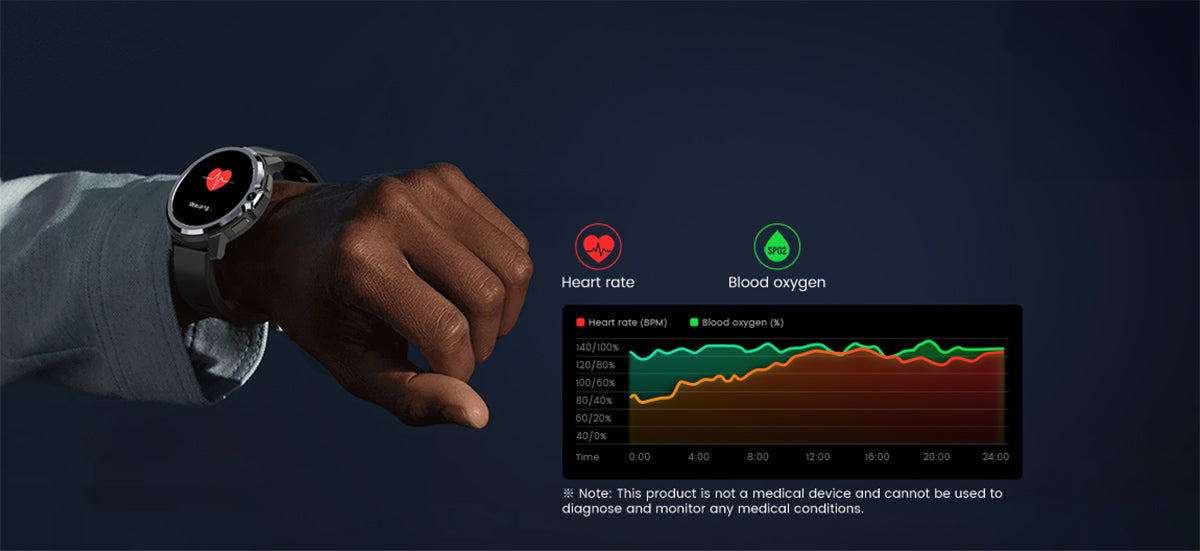 Double health monitoring of heart rate and blood oxygen
Built-in vC32S heart rate sensor can effectively test the heart rate of dark skin user, and also support blood oxygen test, double health monitoring, making exercise safer and more controllable.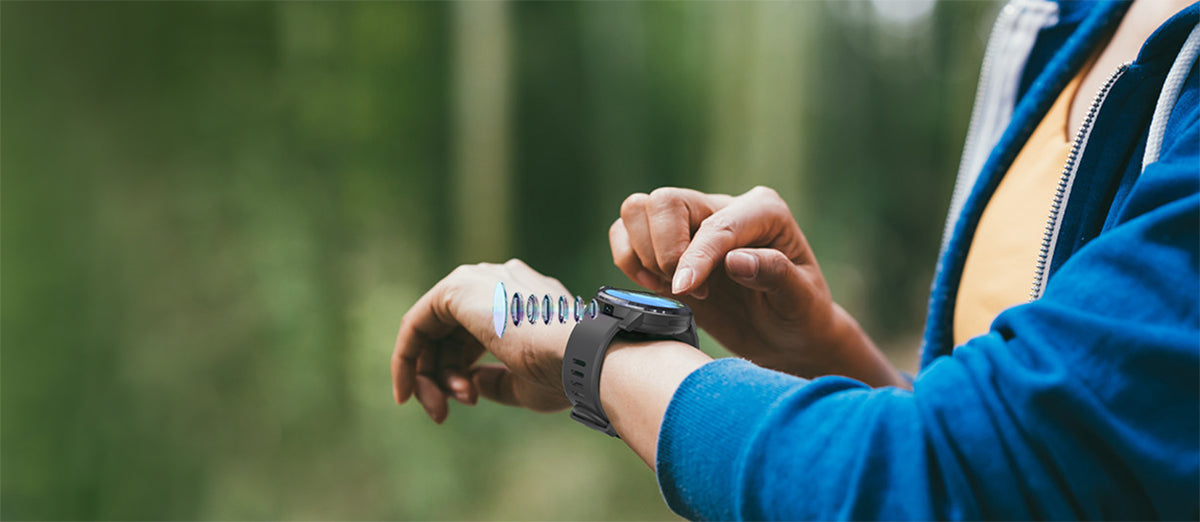 8.0 MP side camera, easy for view finding
Prime S has adjusted the position of the side camera on the basis of Prime, and the side camera located directly in front is more suitable for the user to take photos and find a view, which is equivalent to the photographing experience of smart watches.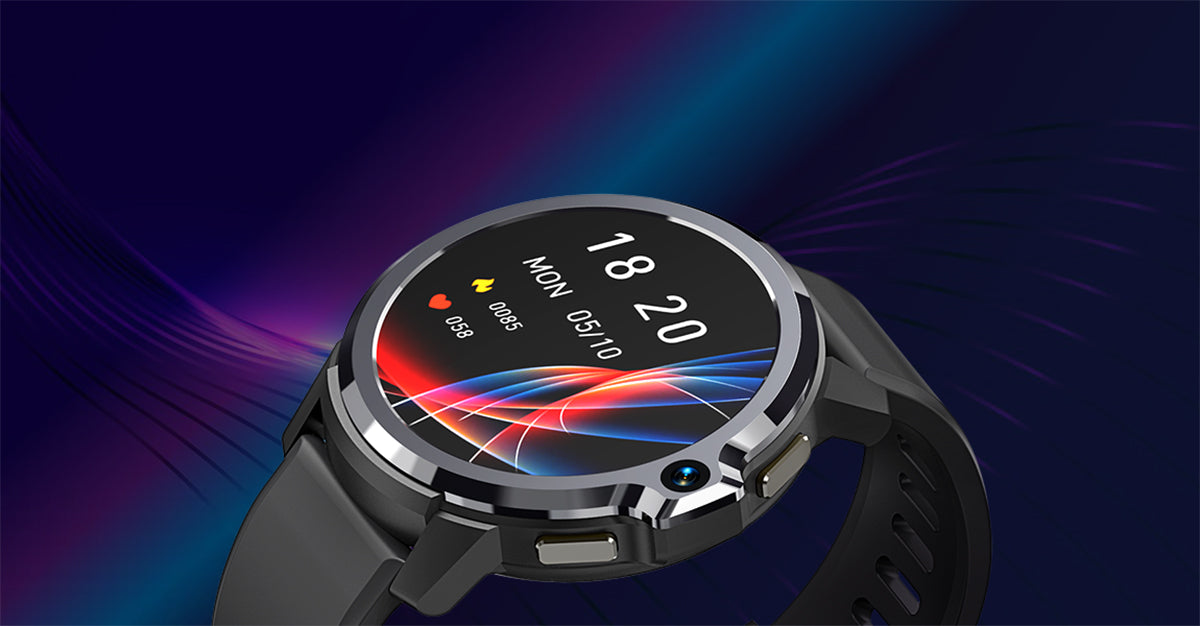 1.6" full-round display brings to you a bigger vison
The IPS display of 400"400 resolution with pixel densities of 354 pixels per inch, far beyond the standard of 326PPl for retina screen. This crystal clear display brings you dramatically excellent viewing experience.
4G Global Network Frequency Band Supports Vo-LTE HD Voice Call
It supports TDD LTE and FDD LTE network, which is compatible with the network frequency bands of most countries and regions in the world, It also supports Vo-LTE HD voice calls, this watch connects you to the world wherever you travel.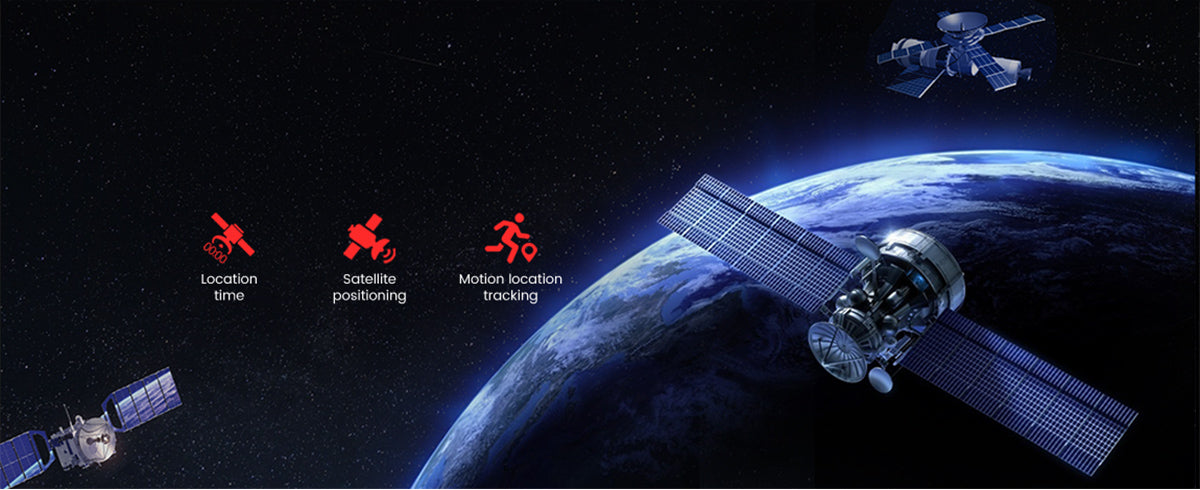 GPS+GLONASS+Beidou Triple satellite positioning
Prime S supports the following navigation systems: GPS/GLONASS/Beidou. Delivering faster, more accurate and reliable tracking performance. It has Google Maps, and allow you to use navigation system anywhere in the world.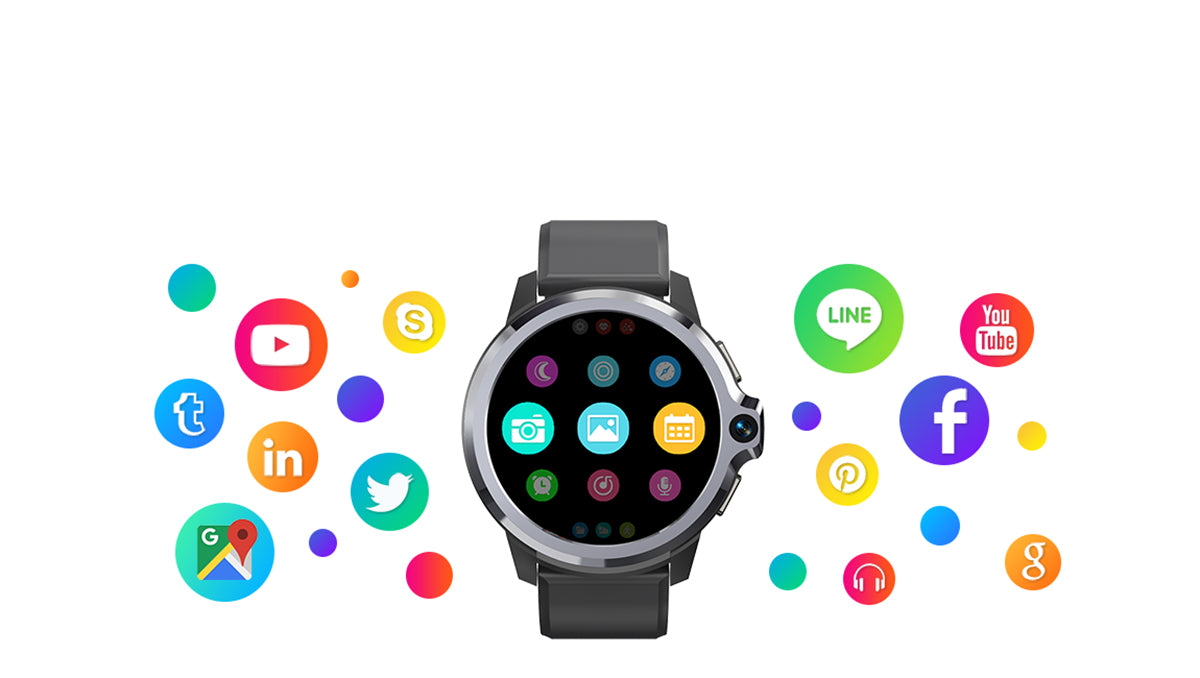 Powered by Android 9.1with the whole new launcher
Using the new Android 9. l operating system, PRIME S supports complete Google services. and the user can download a large number of third-party applications through Google Play Store. Prime S is equipped with a whole new launcher, which enables the user to make more personalized settings on the interactive page of the watch, making your watch control much more coolersettings on the interactive page of the watch, making your watch control much more cooler.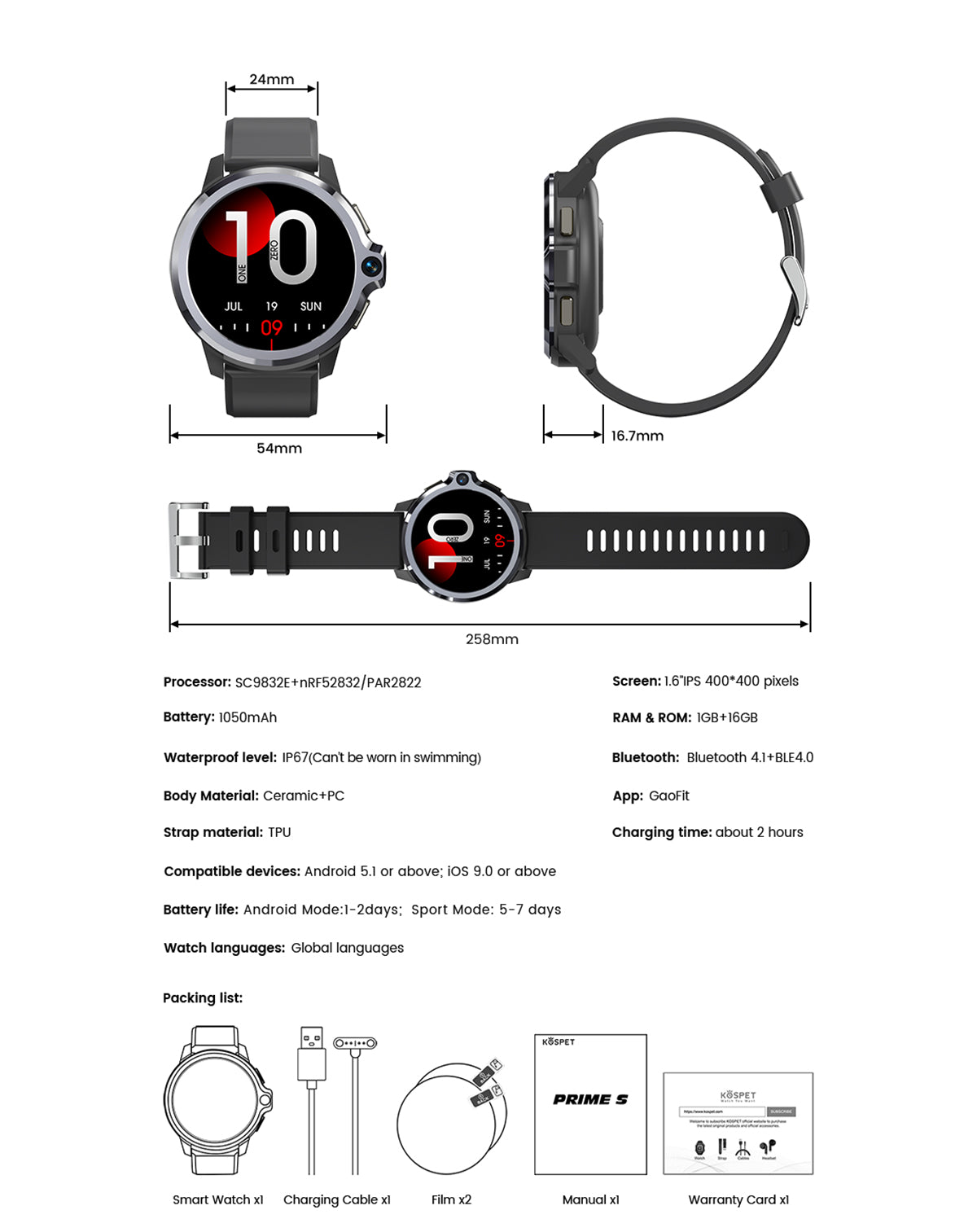 Tech Den is one of the best gadget shops in Bangladesh and offers Kospet Prime S Smart Watch at the best price which is very budget-friendly. Hope you are a smartwatch lover and now you are in the right place at Tech Den to buy your best choice. Place your Order and get cash on delivery or visit our display outlet to grab your best smartwatch directly. Follow us on Facebook for regular updates and Subscribe to our YouTube channel for reviews.
To Watch Kospet Prime S Smart Watch Review Video Please Subscribe Review Plaza YouTube channel.
Buy the Kospet Prime S Smart Watch and Enjoy the best quality smartwatch.
Thanks for happy shopping with Tech Den.