Buy Haylou GST Lite Smart Watch for Android & iOS At Best Price In Bangladesh At Techdenbd.com
Smart Watch
Haylou GST Lite
Lightweight and Considerate
39g lightweight
Colorful body
30 workout modes
Health guard
9-day battery life
Travel with Ease
Lightweight and colorful design: 39g
Lightweight body: 1.69"
Square display: 3
Color options
30 workout modes

Running and walking

Cycling

Indoor sports

Outdoor sports

Ice and snow sports

Ball games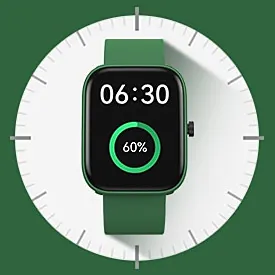 9-day battery life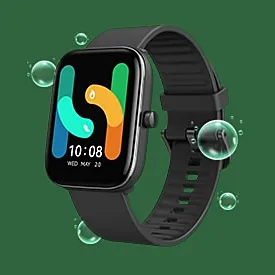 IP68 dustproof and waterproof
Life assistant

Incoming message reminder

Life reminder

Breathing exercise
Health guard

Heart rate monitoring

Blood oxygen tracking

Sleep monitoring

Women's health

Large Color Screen
Broader View
Haylou GST Lite has a 240x280 pixel resolution display with 2.5D curved edge glass, bringing a more colorful, smoother viewing experience with clearer details.
Vibrant Watch Faces
Express More of Yourself
Vibrant APP built-in watch faces can perfectly match your taste and temperament, or you can upload your photos for a more personalized watch face. Pick your favorite one and start the new day!
39g
Lightweight Design
All-day wearing comfort
Weighing only 39g, Haylou GST Lite will assist your workout without limits.30
Workout Modes
Bring a Sense of Fulfillment
30 workout modes to explore to your heart's content. Accurately monitor and analyze key workout data, creating a sense of fulfillment.IP68Waterproof
Built to Endure
Haylou GST Lite supports IP68 waterproof. No need to take off the watch even if you wash your hands. It can easily cope with sweating during workouts or stormy rains.
* It can meet daily waterproof needs and be worn and used during workouts (can be exposed to sweat), rainy days, and hand washing; do not wear it for a swim, showering, sauna, surfing, and other high-speed water activities. Damage caused by immersing the device in liquid when used in an inapplicable scenario is not covered by the warranty.
Smart Sleep Monitoring
Sleep Sound and Dream Well
Haylou GST Lite automatically senses your sleep status and records data such as sleep duration and depth to help you develop good sleep habits and start a new day with energy.
Heart Rate Tracking
Abnormal Heart Rate Alert
Day & Night Care
The watch can monitor your heart rate daily and generate a real-time heart rate curve. Optimize your workout with alerts for abnormally high or low heart rates.
* Monitoring data and results are for reference only, not diagnosis or treatment.
Blood Oxygen Tracking
Better Understand Physical State
The low blood oxygen level can easily lead to fatigue, decreased concentration, and other symptoms. Haylou GST Lite can measure your SpO2 at any time. Night monitoring mode is also added.
* Monitoring data and results are for reference only, not diagnosis or treatment.
Female Cycle Management
Considerate Care
Record your current menstrual period, and provide predictions and reminders for upcoming menstrual and fertile periods. Receive reminders to avoid surprises.
Stress Test
Understand Your Anxiety
Check your stress level at any time with an advanced stress algorithm. What to do when stress is too high? Use breathing exercises to relax your body and mind.

Manual stress test

Breathing exercise
9-day Battery Life
Built to Last
With one full charge, you can use the Haylou GST Lite smartwatch for 9 days in daily mode and about 30 days in long battery life mode. It can quickly get charged in a short time.
* Standards for battery life test in daily mode: heart rate monitoring; call reminders twice a day; message reminders 8 times a day; raise-to-wake 150 times a day; exercise twice a week, run for 30 minutes each time; Sp02 tracking twice a day.

* Standards for battery life test in long battery life mode: default watch face; sleep monitoring; turn off phone Bluetooth connection, continuous heart rate monitoring, and other functions.
More Practical Features

Message reminder

Stopwatch

Music control

Idle alert

Raise to wake screen

Weather notification

Find phone
Parameters
Product name: Haylou GST Lite
Dimensions: 45.7x37x11.4mm
Strap width: 22mm
Watch weight: 39g with strap
Display: 1.69" TFT display
Resolution: 240x280px
Bluetooth version: Bluetooth V5.0
Sensors: Heart rate sensor, motion sensor, blood oxygen sensor
Battery capacity: 220mAh
System requirements: Android 6.0 and above; iOS 11.0 and above (supported features may vary by the watch, mobile phone, and country)
Battery life: Approx. 9 days (24-hour heart rate monitoring)
Waterproof rating: IP68
Working temperature: -0°C~45°C
Synced data platform: Haylou Fun
Workout modes: Outdoor Running, Indoor Running, Outdoor Walking, Indoor Walking, Trail Running, Outdoor Cycling, Indoor Cycling, Freestyle Workout, Yoga, Pilates, Treadmill, Elliptical Trainer, Rowing Machine, Gymnastics, Mountaineering, Hiking, Fishing, Rollerblading, Rowing, Rock Climbing, Curling, Skiing, Ice Skating, Table Tennis, Badminton, Football, Basketball, Volleyball, Baseball, Tennis
Tech Den is one of the best gadget shops in Bangladesh and offers Haylou GST Lite at the best price which is very budget-friendly. Hope you are a smartwatch lover and now you are in the right place at Tech Den to buy your best choice. Place your Order and get cash on delivery or visit our display outlet to grab your best smartwatch directly. Follow us on Facebook for regular updates and Subscribe to our YouTube channel for reviews.
To Watch Haylou GST Lite Review Video Please Subscribe Review Plaza YouTube channel.
Buy the Haylou GST Lite and Enjoy the best quality smartwatch.
Thanks for happy shopping with Tech Den.